The Real Treats - Christmas Hampers for the Holiday Season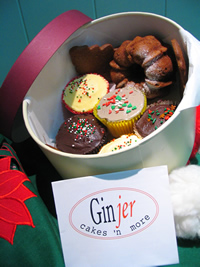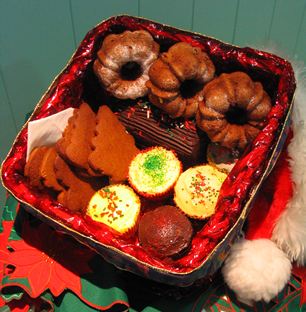 With the spirit of joy and giving in full swing, celebrate Christmas with Ginjer's classical American treats.
Ginjer's Christmas Hampers are ideal presents for families, friends, and clients. Each hamper contains festive cupcakes, Waldorf Salad Bundt,
and adorable gingerbread cookies. Also available in small and medium sizes.
Oval box (NT$600): 5 Christmas sprinkle cupcakes, 4-in Waldorf Salad, Bundt and 4 gingerbread cookies.
Square box (NT$1300): 5 Christmas sprinkle cupcakes, 3 4-in Waldorf Salad Bundt, 4 gingerbread cookies, 1 mini fruitcake, and 6 gingerbread cookies.
Classic Christmas Party with Ginjer's Traditional Western Holiday Treats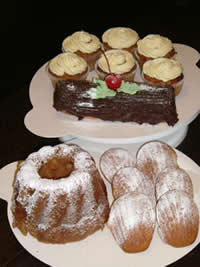 Christmas parties aren't complete without traditional Yule Log, fruit cakes, gingerbread cookies. All classical treats are available from Ginjer.

Create Your Own Christmas Tree!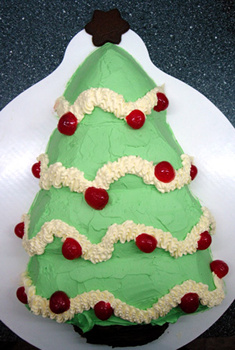 It's that time of the year again to decorate the Christmas tree again!
But are you tired of climbing on the ladder and hanging the shinning balls and other collectibles? It's time to give Ginjer's Christmas Tree cake a try. Get creative with your personal fancy Christmas tree decked out with cherries, chocolate balls and jelly beans.