Every Mon-Friday
From 12pm to 3pm
Get a free drink with your cupcake!





If you drop by after the cupcake happy hour, add NT$20 to your purchase of any cake product and you get a drink.



How Do You Eat a Cupcake?





How to eat a cupcake? No need
for spoons and forks—just peel off the cupcake paper and bite right into it.



Store Hours
Monday to Saturday 11am to 8:30pm

Chinese New Year Schedule
Open on 1/30 & 2/13
Closed on 2/2 ~ 2/6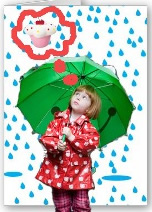 Starting May we are going to have rainy day specials at Ginjer. If it is raining in Taipei (and everyone is using umbrellas) you can get 10% off any 6 cupcake purchase. This is subject to our discretion.



Cupcakes for
Flora Expo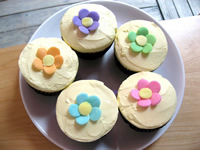 Our flower cupcakes to celebrate the opening of the Flora Expo in Taipei.



Order Online!
Click here to place your cupcake orders online.



Wedding
Party Favors:
Cupcakes, What a Great Choice!



| | | |
| --- | --- | --- |
| | | |
| Love is in the Air! | | This Valentine's Day, Tell your loved ones how much you love them with Ginjer's Valentine's cupcakes. |
| | | |
| Hearts in Cakes! | | If cupcakes are not big enough to express your love, then Ginjer's 8-inch cakes will do the job. One with the heart inside and our other design with the heart on top. |
| | | |
| Strawberry Cupcakes are Back! | | Strawberries are in season now and so are our strawberry cupcakes. Come get them this month while the strawberries are still fresh. |
| | | |
| Oatmeal Day at Ginjer | | Oatmeal Monday day is on Feb. 7. After having filled yourselves with all the great Chinese New Year foods, Oatmeal Monday is the perfect time to start getting healthy. So for the week of Feb. 7-12 if you spend over NT300 at our shop, we will give you a free bag of our yummy Oatmeal cookies. |
| | | |
| Cake Decorating Classes | | We are offering 6 inch chocolate cake decorating classes for children or adults. This can be a fun activity for friendly gatherings or children's parties. Please call us for more details. Phone: (02)8773-3061 |