Every Mon-Friday
From 12pm to 3pm
Get a free coffeewith your cupcake!

If you drop by after the cupcake happy hour, add NT$20 to your purchase of any cake product and you get a drink.


Cupcake
Decorating Class

Starting November, book a cupcake decorating class with Ginjer. Purchase 36 cupcakes for a your class and enjoy the special price of NT$80 per cupcake.

During the month of your birthday, host a cupcake decorating party with 36 cupcakes and enjoy a special price of NT$50 per cupcake. (One time offer per person.)

It's fun, original, and a great choice for your birthday celebration!
Cupcake Stands for
Orders

Show off the special design cupcakes with cupcake stands that attractively arrange these delicious desserts. Soon, you can place your order for cupcake stands with Ginjer. Each stand holds 23 cupcakes (NT$ 1200.) Contact us for more information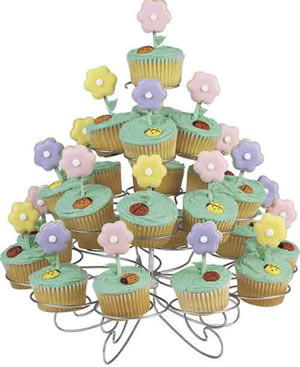 Store Hours
Monday to Saturday 12pm to 8pm

If you require pickup or delivery on the weekends, please call during store hours to coordinate.

Every Mon-Friday
From 12pm to 3pm
Get a free drink with your cupcake!
Money God Gift Box


Year of the Rat Gift Box

Happy Chinese New Year!Let's welcome the year of the rat by enjoying delicious desserts at family gatherings.

For this festive holiday, Ginjer's gift boxes are filled with American desserts and packed with the Chinese holiday spirit.It's the perfect gift to bring to visits with friends and family.


Money God Gift Box
NT$660 –
8 cupcakes


Year of the Rat Gift Box NT$880 (Limited Qty) –
8 cupcakes and a waldorf salad bundt cake

Adorable 3D rat

To welcome the year of the rat, this month's special design cupcake is an adorable 3D rat.Its mischievous whiskers are going to make you want to take it home immediately!Don't forget that these designs also come in mouthwatering flavors.Each design cupcake is available for a special price of NT$80 (original price of NT$120.)For all the fans of cute rats, place your orders with us quickly!

DIY Cupcake Decorating Set

Do you want to create your own unique cupcake?In January, Ginjer is offering a DIY Cupcake Decorating Set.The set includes candies and butter cream.Get the creative juices moving at home!

DIY Cupcake Decorating Set: NT$350-
4 cupcakes
1 box of candies
2 bags of colored butter cream icings
2 gingerbread cookies

Gingerbread DIY Set

Enjoy the convenience of baking cookies at the comfort of your own home with Ginjer's Gingerbread cooking DIY set.Just follow these three simple steps:Roll flat, use mold, and bake.These's no room for failure!You will soon be an expert on baking delicious gingerbread cookies!

Gingerbread DIY Set: $350
Gingerbread Cookie Dough
Rolling pin
2 cookie molds

Other available cookie flavors:

Oatmeal
Lemon
Chocolate Chip